The Work Triangle
The sink, preparation and cooking areas produce a narrow triangular work area, which leads to different types of kitchens.
More Than Cooking
A lot of home activities — cooking, cleaning, eating, drinking, socializing — take place in the kitchen. That's why it needs to be both beautiful and functional.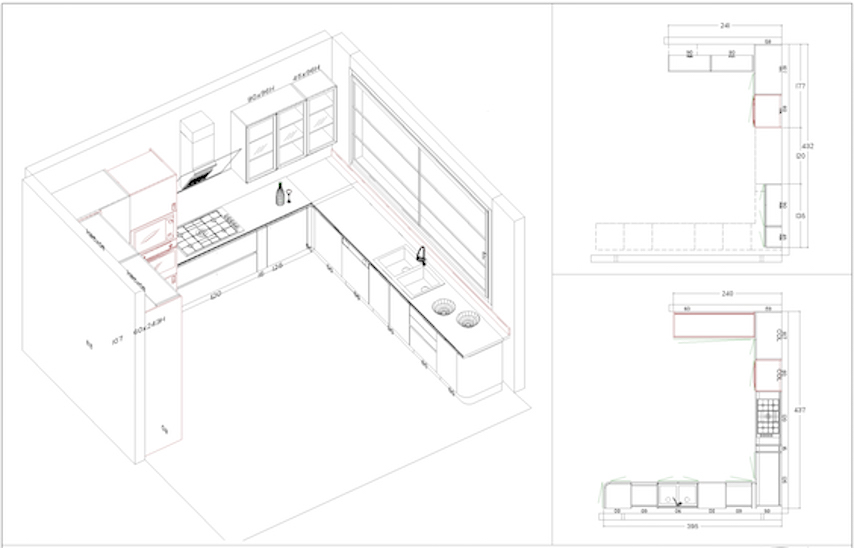 Technical Drawings
This is an example what you will see during the initial phase of your project in order to help you envision your project before construction actually begins — It's what's behind the walls and under the floors that really counts.